Ran up to the NCARC hamfest last week and got a couple sweet deals.
First up: capacitors!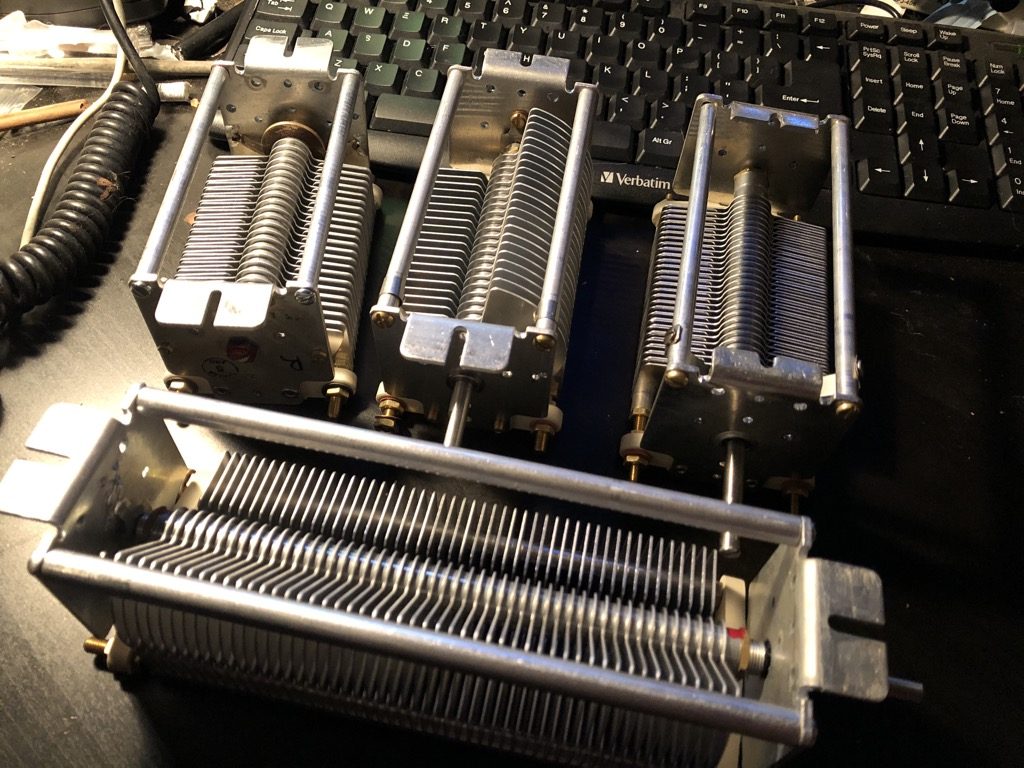 Next up was a freebie from a kind OM that just wanted to give it to a good home: an Icom P4AT. These are really neat, super 90's radios. Seems to run great with 6 NiMH's in the dry cell case. Another one for the shelf, for sure, but i've wanted to expand my collection into this line for a long time anyways.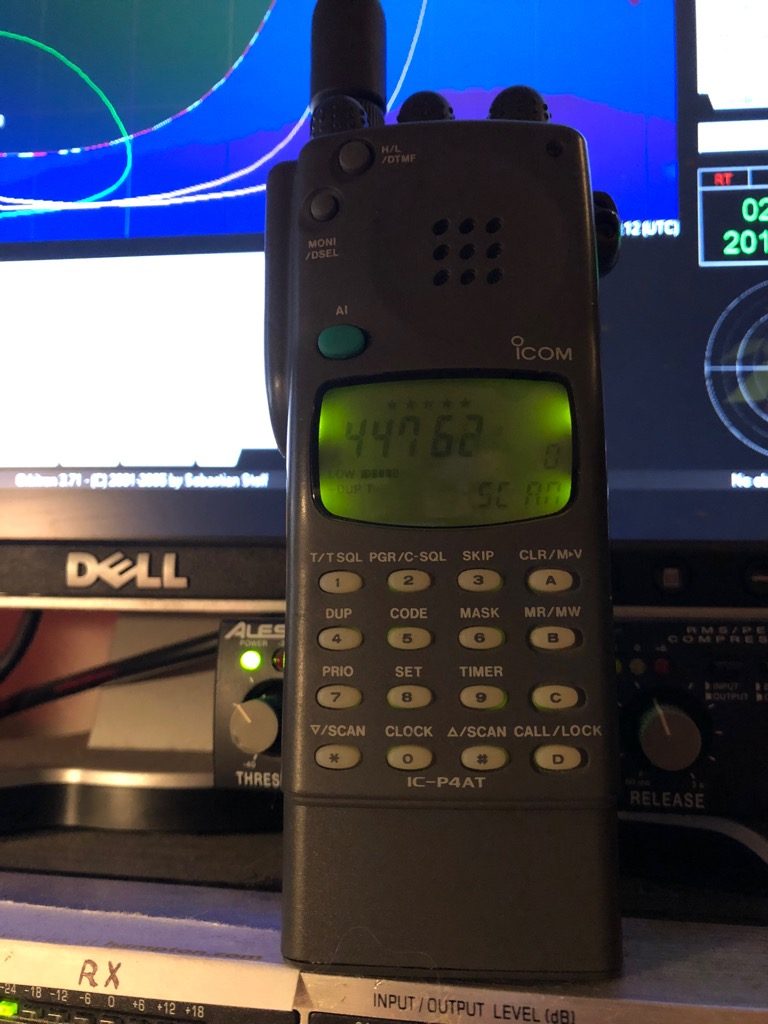 And last but not least….the prize of the day. A new in box Icom PCR-1000! I've wanted one for years.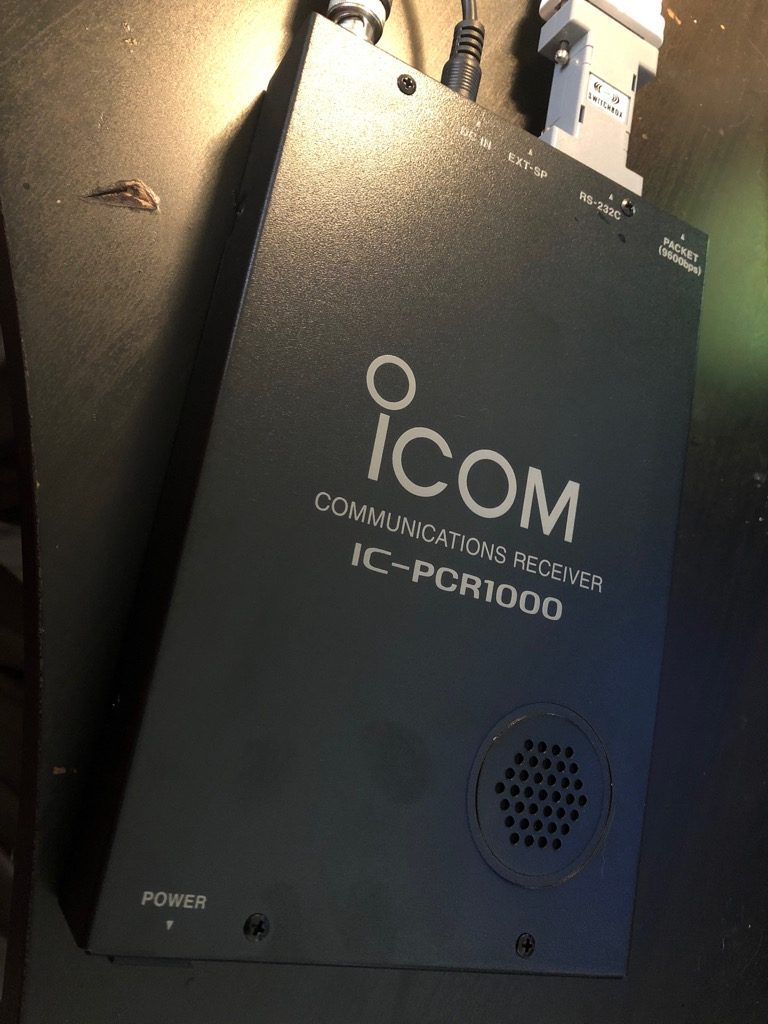 The box art is something else too!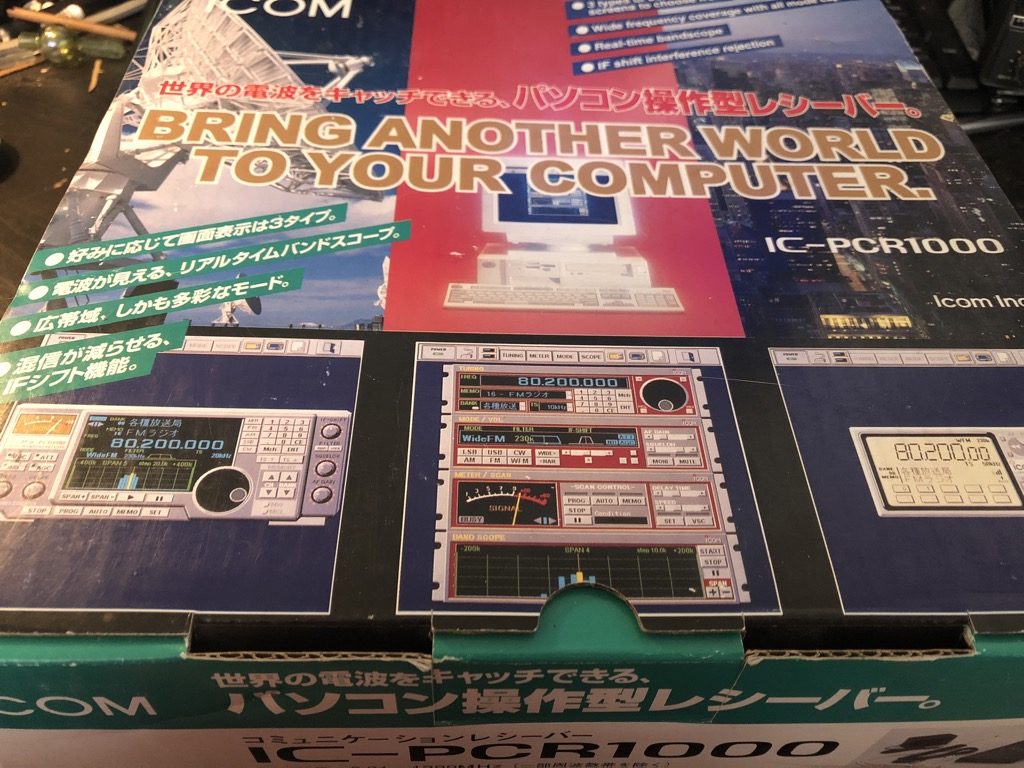 Less photogenic grabs included a 2m Ringo in great shape, a 2 amp 12v power supply to run a little HT off of or something, and an old Hustler 7 foot 2m phased vertical with trunk lip mount.
All in all, an adequate haul.
-ylv