One of the things I've wanted to do for a year or two now is to figure out a way to share my hobby and solder antics with a wider audience. Youtube is one option, but it's so non-realtime. Over the past year or two, Twitch has expanded a lot of their categories to include more "IRL" (as it was originally called) categories; they've now since expanded into various subsections like Science and Technology, Just Chatting, Etc.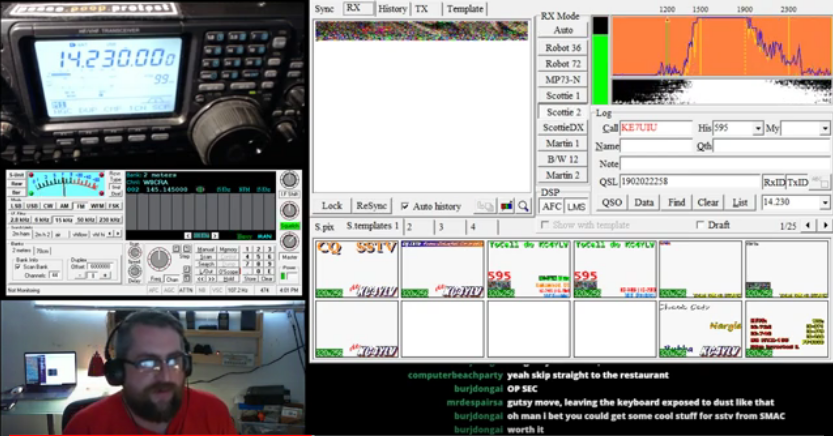 So, without further ado, I'd like to announce that we have started a twice-a-week Twitch stream here, on the mattyzcast. I've got a couple cameras and lights set up, we've set up Streamlabs to composite our video sources together, and twice a week we're going to get on live, play radio, solder things up, chitchat and answer audience questions, and just generally run our mouths a bit.
So far (we've done one test and one real episode), the response has been great and amazing. I'm so excited and it's really brought a bunch of energy back to the hobby – anybody that knows me in real life knows that if you bring up just about anything electronic or radio to me, I'll run my mouth until you tape it shut. So, this is a great outlet for me, and a great source of fun and learning for everybody that tunes in!
(I will advise that it will generally be not-safe-for-kids, just due to the fact that I've got some salty language now and then.)
Our schedule for now will be:
3pm Saturdays (mountain time) – 2200 GMT Saturday
7pm Wednesdays (mountain time) – 0200 GMT Thursday